August 2023
Hi Christian,
I thought I'd give you an update on my total knee replacement which occurred July 13th, so 6 weeks ago.
The surgeon and team did an awesome job and I truly am thankful for their expertise!!  I am now walking without a walker or cane and am slowly building up my daily steps with neighbourhood walks.
I've been going to physio weekly and they have said that my range of motion is perfect and to work on muscle building in my right thigh. 
Feel free to pass this on and let me know if there is anything else I can do to provide a proper reference.
Thanks again!
Earl F.
Calgary, AB
June 2023
Good afternoon,
It's been 3 weeks since my hip replacement, and it has been wonderful to walk normally again for the first time in a couple of years.  I really can't thank you and your team enough!
I've been doing as everyone advised and not overdoing things. Just going for shorter walks and errands and following the physio routine.  Have been off all medication except Eliquis for awhile and off my cane since arriving home May 31.
I am still amazed at my lack of pain or discomfort in my recovery to date.  Only the slightest discomfort around my surprisingly small scar.  I saw my doctor for a follow up appointment today. She thought the scar looked great and was very happy for me.
Rick and I went for our first trail walk together last night in a nearby river valley park. Felt so comfy and natural to walk without a limp and without the need for a cane or walking sticks. (Will use the latter on longer walks.)
My friends, family members, walking group, and neighbours have all been very impressed with my results. And by now they have all heard about Timely Medical, Ellie, Scott, MAKOplasty, and my wonderful surgeon and his team.  So you may be getting some more referrals at some point.
Wishing everyone a lovely weekend,
With many thanks,
Sarah S.
Edmonton, AB
May 2023
"Thank You" seems totally inadequate to express how grateful I am for the strength, motion and comfort I now enjoy following right total hip arthroplasty using Mako robotic guidance. I am a 71 year old grandmother who was on the brink of missing important events in my life and the lives of my children and grandchildren.
Eight years ago, shortly after becoming a widow, I began walking with Nordic hiking sticks. This kept me going but slowed me down especially on cherished trips to Disneyland and Disney World.  In December 2020, as a result of COVID, I had to spend the winter in Alberta rather than my snowbird home in Arizona.  I slipped on some ice and broke my right ankle (a plate and 9 screws to repair). I developed a marked limp and poor posture when walking, usually causing backache.
In October 2022, my primary care doctor took xrays prior to my attending my grandson's wedding in Houston. The xrays revealed bone on bone issues. My name was put on a 9 to 12 month waiting list but I realized another winter in Alberta would require me moving and unable to drive.
My daughter researched Timely Medical Alternatives, who took all the struggle out of locating a great surgeon. By early April, I had a pre-op consult and surgery booked for May 16, 2023. The procedure: right total hip arthroplasty using Mako robotic guidance has remedied the 7 to 8 mm discrepancy in leg length (no more limping), and any pain or discomfort. As a result, I am home in Canada, walking with a steady, balanced gait. I currently use a walker or cane but expect unassisted strolls in the next few weeks.
I am so grateful to you and your staff for helping me recover to the point of being a healthy, mobile, optimistic mother and grandmother. You and your staff have made a huge difference in my retirement years and my ability to enjoy and participate in life.
-A.Hearn, 
Begreville, Alberta
February 2023
Anybody who is skeptical about the information provided by Timely Medical is understandable here's our experience. I live in Saskatchewan and was in need of 2 hip replacements according to doctors here so they put me on a 2-3 year waiting list I was off work on insurance, I couldn't imagine being off work for 3 years waiting probably would of had to sell our house. My wife stumbled across Timely Medical so we contacted them, spoke with Christian and couldn't believe what he was telling us about how quick I could have surgery. Long story short first spoke with Christian on November 25th, had surgery December 28th and was back home January 5 walking unaided.

The care and compassion from Christian, Dr Kassman to Scott the physio therapist who came to the hotel, the rest of Dr Kassman's staff at his office. Special thanks to Ellie our driver who made our experience worry free. Oh and the last thing was I only had my left done Dr Kassman said my right hip should be good for 5-7 years yet. I highly recommend Timely Medical very easy to deal with and everything Christian said that would happen did happen.
Kindest regards to you all,
Don cherepuschak.
Lumsden, SK
January 2023
Happy New Year and I hope you all had a nice Christmas!
I wanted to send a quick message to thank you and update you on dad's progress.ᅠ In a nutshell, he is doing amazing. Back to where he was before the hip pain started, and fully enjoying his life again.ᅠ The biggest change that we see is emotionally.ᅠ As much as his physical movement has improved, his emotional state is through the roof.ᅠ He is back to regular outings with his friends, and enjoying familyᅠget togethers and outings.ᅠ He is enjoying being able to jump in his car again and toodle around on his errands, not having to rely on anyone.ᅠ He has regained so much of his freedom.
I have to admit that I was skeptical when you said he would be walking the day of surgery, much less that he would return home with only the use of a cane.ᅠ But sure enough, he was up taking some steps the first day of surgery, and was walking with a cane when I left him.ᅠ True to your words, dad was thoroughly enjoying his regained mobility the last week of his stay, and him and my brother took full advantage by doing some little day trips and seeing some sights.
When we got back, I took my son and girlfriend out to dinner and when dad (their grandpa) walked in, they both had tears in their eyes.ᅠ My son, who is 27, has always known his grandpa to be a young-at-heart, up for anything guy and it was hard on him (and my nephews) to see their once lively grandpa using a walker to get around and literally stuck at home for so long.
So again, thank you.ᅠ From the bottom of my heart.ᅠ Not only do you have outstanding surgeons, but you are also compassionate, upfront and a wonderful soul to offer your services to those in need.
Kindest regards to you all,
Melanie P.
Sherwood Park, AB
January 2023
Hi Christian,
ᅠ
I'm doing great – I used a cane for maybe a week around the house, then another week outside due to there being snow and ice at times on sidewalks. I still have a little tightness when I walk up stairs or climb hills below my house…yes I'm doing hills, but am going about it slowly, I promise…I started incorporating hills into my walks a week ago, have to watch my footing, a little tricky with the compacted snow and some ice. Very little to no pain, two very small scars to share with those I hold close 🙂
ᅠ
I wish there was more to say other than thank you for all you did for me.ᅠ I also am so thankful for the surgeon and the other professionals who assisted with my surgery and recovery. The staff at the hospital…everyone was so nice, I always felt cared for. I have had three calls from them since I returned home, asking how I am doing…It was a holiday for me, it really was…I am so happy to have made the decision to have a look at a private hip replacement here and found you and Timely Medical.
Please share this email with the surgeon, and anyone else you know who was involved in my time there.
December 2022
Hi Everyone,
It's been 2 weeks now since your surgeon and his team performed my left hip replacement. Words cannot express my gratitude for what this has done for me. I wish I could thank each person that was involved in pre-op, and during the operation…the nurses, Anesthetist, surgoen's assistant, and I believe there was a technician managing the Mako Robot. Then post-op, the 2 nurses and physical therapist who kindly woke me, supported me as I lapped the room, waited patiently for me to pee prior to my being released, and their being able to go home for the day.
I am walking in my house without a cane, negotiate the stairs carefully using the handrail, 2 X 15 minute walks a day outside with a cane due to there being some snow on the sidewalks. I was out in my Tacoma this morning, pushing the clutch pedal in and out to see if I can make my way out into the masses to get some Christmas shopping done….no pain, so I think in a day or two I'll be driving 🙂 
Thank you to Scott for the awesome physical therapy program, I notice slight improvements daily, can get my left heel up to the height of my right knee…woohoo! I take 1 Tylenol before bed and have not taken any other pain medication since my return home on December 6. 
Ellie, what can I say about Ellie, a smile on her face at each pickup, and organizational skills beyond compare, you made the journey smooth, and effortless, thank you so much. 
Christian and Rick Baker for being there from the start, thank you for providing me, us, a conduit to the surgeon and his team…to provide a solution when there was none….thank you!
I apologize for missing anyone as you are all part of this amazing team, all important links in the unending chain….wish there was more to say, to show all of you my gratitude.
December 2022
Hello Christian,
I am just completing my 5th week since my hip replacement surgery. I am progressing well; I walk without a limp, use my cane sparingly, and walk over 3 km per day with little pain. I am very appreciative of the surgeon's work and that of his team. I am expecting to put my used cane on E-Bay for sale in about 1 month and to be driving in 2 weeks.
I want to say thank you to you for your efforts in helping put things together for me. Take care and hopefully you will have time to enjoy the holidays.
Thanks again,
December 2022
Thank you from the bottom of my hip to the top of my heart for your assistance with my recent hip replacement surgery.  I have been home 24 hours and can't believe that everything went 100 % and I no longer ache!!! Everyone was amazingly kind, professional, human and real.  The surgeon is a gem. Someone you'd like to get to know better for sure.  Ellie is an angel and Scott the physiotherapist came the morning we left to say goodbye!!  No charge. Lol.  We met people from salt spring island, Regina, cold lake, Kelowna, Vancouver, etc All feeling like they'd won the lottery!!  Many thanks and Merry Christmas too.  
G. Berry
Qualicum Beach, B.C.
November 2022
To Timely Medical, the Surgeon & his team and Scott the physiotherapist:
Stan and I wish to sincerely thank you all for the excellent experience we had for my hip and knee replacement surgeries on Oct. 27th and Nov 11th. Everything was done like clockwork with professionalism and efficiency by everyone we encountered in your system.
To the surgeon, we thank you and your team for the complex work you do in such a caring manner. Scott's physiotherapy was awesome (even if painful 😊). I follow your advice diligently at home.
Ellie, you were always on time and a needed comfort for us in an unfamiliar and stressful situation. Your negotiated rates for accommodation and testing is much appreciated.
I am recovering quickly at home and looking forward to a more active life again, and very grateful to have somehow connected with Timely Medical to get to this point.
We are gladly sharing my story here with others who are interested.
Sincerely,
Joanne W.
Cold Lake, AB
November 2022
Hello everyone,
Can you believe that we started this journey in august and now here we are at the end of October and it is finished. I now will be able to enjoy the things that I have been unable to do for 2 years.
To the surgeon – first of all I would like to thank you and your team for giving me my life back. I think what has amazed me is that what you said you were going and what was going to happen, has happened. You and your team, as the saying goes talk the talk and walk the walk, in every regard.
I would like to go over how I ended up coming to you for my hip replacement, on both left and right.
I got a call from my wife (ruth) and she informed me that she had got a call from Timely Medical Alternatives and I was supposed to call them. So I called them back and spoke with Rick Baker. He answered all my immediate questions, and told me that they would get back to me shortly.
Before this phone call, I had been on the phone and computer to a doctor in Mexico, as well as another medical company in Canada. I did not get the answers that I was looking for from either of them, so it was great to talk with someone who could help me.
I got a telephone call from Christian Baker, and he went through everything that the surgeon and his team offer, and gave me instructions on how I could send my diagnostics to the surgeon. Well 2 days later, I received a phone call from the surgeon saying that he could help me. At first I couldn't believe it and thought it might be a scam, as everything was going so smoothly.
So things were set in motion, I was sent what I needed to do and medications I needed to purchase etc. I came and had the first operation, and was seen by the physiotherapist the next day to start my therapy.
The first time I spoke with you, you talked about the team you have in place, which I just took in, Well let me tell you after my experience with your team, you have the greatest team I have ever worked with, they do whatever needs to be done, and are all so professional.
Well that sums it up. All I can say to you and your team is Thank You for everything you have all done for me.
July 2022
Good afternoon everyone,
Thank you so much to the whole team. My recovery from my hip replacement has been nothing short of amazing.
Your surgeon gave me my life back. I'm already back to work and it is just a month since the surgery. I'm walking without a cane. I can put my right shoe on, get my foot up to my left knee and do the stair steps with both legs! Finished all meds and I take a Tylenol now and then before bed. Thank you, thank you. My family and friends thank you. I have never experienced such care, or thoroughness from a medical team.
Rick and Christian Baker, thank you for introducing me to the surgeon and to having the surgery in Phoenix. Without Timely Medical, I wouldn't have been aware of the opportunity or options.
Ellie, you just made the whole experience seamless from picking up at the airport to the day of dropping me back off. I never worried about coordinating or getting to the appointments on time. The hotel and staff were just outstanding. Your energetic spark was just such a pleasure and I appreciate you and your team.
Thank you to Scott the physiotherapist as well. I was diligent with my physio and still continue. Better, straighter and more mobile every day. I want to go golfing on my next day off.
I was there on my own but I never felt alone. I felt like if I needed help, any of you were just a phone call away.
Here's a picture below of me this past Sunday on our quad. This was the first time I was able to swing my leg up and over and go on the trails.
Thanks again. Thank you seems inadequate to express the heartfelt appreciation I feel.
Most affectionately, Janice
May 2022
Rick and Christian,
Thank you for helping me recover my mobility. I am so grateful that I contacted you to have a robotic knee replacement. My knee was bad, but all of a sudden the hip on the side opposite from my bad knee started aching. I knew I needed a new knee quickly or I would have two damaged joints. Since the surgery, the pain has disappeared from my hip!
Before my surgery, I had a friend come over who had two knees replaced in Vancouver.ᅠ Her recovery time was three months. Your surgeon replaced my knee and 5 ᄑ hours later I was walking down the hall to my hotel room with a walker. Two days later I just needed a cane, and two days after that I was walking on my own. Scott the physiotherapist came to the hotel room the next morning and explained the exercises necessary to get my knee bending. Any questions I had for the surgeon, I just emailed and he answered promptly. Ellie the driver took the stress out of getting to appointments and surgery on time. The whole process was extremely well organized and everyone was terrific.
A week after surgery I flew home with no issues. I have been home 10 days now, and the swelling and bruising have gone down and my incision is healing beautifully. I am looking forward to leaving for my cabin in four weeks to swim and hopefully do some hiking! I encourage anyone that wants their mobility back to sign up and get their life back.
Jan S.
North Vancouver, B.C.
April 2022
Good Evening,
I hope you had a great Easter!
This past week I was at my family physician for the first time after my hip replacement surgery. He was so excited that I finally had it done and that I am without pain now. Of course he wanted to see the scars and when I showed him, his jaw dropped. He said it looked so much better than many he had seen done locally. Of course I told him I only pick the best to work with and he did not disagree. The wound looks amazing and from a distance you hardly see it. 5.5 weeks after surgery and just getting better and better. After next week I am back for a shift at work and actually looking forward to it!Just wanted to share the compliment with you, all credits to you!Cheers
March 2022
Hi Guys,
I Just wanted to write everyone and let you know that we are home in Edmonton, safe and sound.
Day 1 now at home with little to no pain – maybe a 1 on the scale of 1-10
I am no longer on any pain pills. I continue to use blood thinners at least until the bottle's empty
I have removed the right leg compression sock and will remove the left sock probably by middle of week
I have not had to remove any bandages as of yet.
I do approximately 25 stairs 2-3 times per day.
Will continue to exercise daily with 2-3 walks daily where we live.
I want to thank you all as everything so far, was as advertised.
Christian, if any potential new prospect wants to speak with a past patient, please feel free to share my name and number with them.
Thanks for everything!
March 2022
The night before I fly home to Calgary after having my hip replaced I can only say good things about Timely Medical. They have been fabulous. The contact with Christian in Vancouver was very pleasant to start with. Then I got in contact with the surgeon who would do the surgery and he was very fast in answering all kind of questions. He really took time to listen and explained things in normal English. After I decided to proceed we were offered the transportation services from Ellie. I can only say this woman is a rock, a blessing and a great personality. She takes care of all the driving, makes your appointments, gets you there in time, texts your loved ones as soon as she knows you are out of surgery. She also gets great discounts at the hotel, so her fees you can pay from what you save at the hotel and from renting a car yourself. You will be taken care of when you hire her. Scott the physio, was amazing as well. Super accommodating, responds to texts so fast and comes straight to your hotel room. Tomorrow I fly home with this beautiful new hip and I can only be happy that I picked this organization with these amazing people. Definitely 5 Stars!!!
&nbsp&nbsp&nbsp&nbsp&nbsp&nbsp&nbsp...
March 2019
I had a very successful right hip replacemen. I am grateful for all the professional and compassionate care I received from start to finish. All members of the team were very kind and proficient. If my other hip needs replacing, there is no question I will contact you again. The procedure the surgeon used on me enabled me to get my life back very quickly. My physiotherapist told me she had not seen anyone recover as quickly as I did.
May 2021
Hi All,After a 6 month hiatus, I am re-activating my active flight status. This photo was taken last Wednesday at the simulator training facility in Vancouver, BC. as I underwent recurrent training. A couple of flights with another training captain and a line check, I`ll be good to go.I continue to be extremely happy with my new hip. My other hip, however, is continuing to deteriorate, to the point that I'm starting to walk with a slight limp again. The greatest challenge of going back on the flight line is not flying these machines, it's getting in and out of them with a bad hip. Ouch.So, I am assessing my options. Number one preference would be to have you install a matched set. With all the elective surgery cancellations in Alberta, my wait for the health care system will easily exceed two years, possibly more. By then, I won't have either a stomach or liver left with the drugs that I'm having to take. If I want to action this earlier, I will contact Christian to discuss possibilitiesStay safe and healthy; might be seeing you again later in 2021.
September 2021
Hi All,
You have idea how much I've been looking forward to this! First ride in over 2 years, and only 4 weeks after my second hip replacement!
It felt great!
May 2021
Hi Ellie –
Good to hear from you.  I am doing well.  Hope you are as well.
My knee is amazing.  I do everything.  In the beginning, I would wonder if I could do something.  Now, I don't wonder anymore.  I just go and do it.  I actually don't even think about my knee anymore.  On Saturday, my husband and I took our two dogs for a 13 mile walk along roads, paths and cross-country up and down hills and through fields.  While my legs were tired in the end, my knee was never an issue.  Last week, I started curling again (which I haven't done in a few years).  You really have to squat down in order to through the rock down the ice.  The first time I went to squat down, I was somewhat awkward.  However, that soon went away as well.  Like I said – I just assume I can do everything.
Oh yes – I am also signed up for golfing lessons this winter.  I have golfed numerous times during the summer and again, never an issue with my knee.
Thank you to you for taking such great care of me.  Thank you to the surgeon for giving me my mobility back.
Bob & Mabel D.
Athabasca, AB
November 2021
Hi Christian,
Hope you are doing well. My wife and I would like to thank you for arranging the Hip Replacement Surgery for me.
The surgery went very well and after 10 days of recovery, I am able to ride a bike and do light workouts at the gym. The surgeon was amazing and the Hospital was a great place to have the surgery. Very clean and professional. I would highly recommend both.
I really appreciate all you have done for me.
Kind regards,
December 2021
In March 2019 I received a hip replacement through Timely Medical. I promised if my other hip needed replacing, I would come back to them because of my excellent experience and recovery. When my left hip started giving way in August 2021, I knew I was on the path for replacement and I wished for surgery as soon as possible. Due to COVID, and surgical cancellations in Alberta, I kept my promise to go directly to Timely. I arranged for all the paperwork needed to get approval for surgery through them.
Once approved I was given a choice of dates for surgery. I chose November 11th, 2021. I am now 4 ½ weeks post operation. I am independent living, walking and biking again. I believe having the choice to have surgery before becoming debilitated was a factor in my amazing recovery. I was able to maintain a fitness level to help my muscles stay as strong as possible.
I am grateful for another terrific experience. The professionalism, knowledge and care through the expertise of Timely Medical, and the specific surgery performed by their surgeon, has proven invaluable to my health. I think their surgeon is a first class surgeon. He is compassionate, kind and understanding. I was impressed he was involved in my case from start to finish. The physiotherapist who works with him is also a top notch professional. He has created his own recovery plan which worked brilliantly for me. I am grateful for his wisdom and care through rehabilitation and support now I am home building strength.
July 2021
Hi All,
We are back home in Athabasca after my hip replacement surgery. It has been an exciting and very satisfactory experience.
I contacted Christian Baker at Timely Medical on February 2. The surgeon reviewed my x-rays and called me a couple days later. We set surgery for February 25.
They offered an excellent service with airport pickup, transportation to appointments, and accommodation. This eliminated a lot of stress because we didn't have to worry about driving, taxis or missing appointments. With Covid it was important there was only one person contact with all transportation.
The surgeon was easy to talk to and very professional. Don't know what happened during surgery but that is a good thing. Everything must have been done right. The picture of my new hip he showed me after surgery will always stick in my mind. It looked so perfect and symmetrical.
The staff at the Hospital were excellent in taking care of me overnight. They were immediately responsive to my every need.
The physiotherapist was just excellent with the therapy. I cannot believe how he got me back to walking unassisted in 5 days with so little effort. The video of me walking on day 6 has gone all over Alberta.
I am putting together an information package to send to my family, friends, family doctors office, chiropractor and my doctor friend in Edmonton. We have a lot of people who need to get looked after but nobody seems to know where to go.
I hope you can get some clients from this. If anyone needs a reference I would be more than happy to talk to them. Friends in Red Deer have already contacted a couple family members who have been waiting for surgery.
The teamwork that you have going is simply amazing. Everyone here is amazed I am walking. I could not walk across the room before the surgery.
Thank you so much every one of you.
July 2021
We've been home a week now and I am overdue for an update to you at Timely Medical.
I have only good things to say about the whole experience.
The surgery exceeded my expectations. The use of the robotic assist has meant that there has been much more mobility and flexibility in the knee. Immediately after the surgery I was at about the same stage as I was after a month for the first knee. Your doctor is a caring and thoughtful surgeon. I felt very supported through the whole process. He actually came to our condo twice to check on my progress.
The hospital worked very well. Everything was of the highest standard and I had excellent care.
I had physio with Scott five times. He gave me significant help and encouragement.
Thank you so much for your help through this. I would use your service in a moment if I needed more orthopedic surgery.
Dallas C.
West Vancouver, B.C.
February 2021
Good morning Christian,
Everything has been excellent with all 3 of our surgeries. I can't believe we did it all, but we did!
Mark's knee is healing really well. He is miles ahead of when he had his right knee done a few years ago.  My hip was relatively easy compared to knees. Scott will be here in about an hour for my 1st knee Physio.
As for Timely, Dr Kassman and our Physio Scott, we couldn't be more happy. Everyone involved have made this experience so easy for us to get through. The attention to detail, the professionalism and the availability when ever we needed someone has been amazing.  Hope you are well and staying safe.
February 2021
Hi Everyone,
After a 6 month hiatus, I'm re-activating my active flight status. This photo was taken last Wednesday at the simulator training facility in Vancouver as I underwent recurrent training. A couple of flights with another training captain and a line check, I'll be good to go.
I continue to be extremely happy with my new hip. My other hip, however, is continuing to deteriorate, to the point that I'm starting to walk with a slight limp again. The greatest challenge of going back on the flight line is not flying these machines, it's getting in and out of them with a bad hip. Ouch.
So, I'm assessing my options.  Number one preference would be to have you install a matched set. With all the elective surgery cancellations in Alberta, my wait for the health care system will easily exceed two years, possibly more. By then, I won't have either a stomach or liver left with the drugs. If I want to action this earlier, I will contact Christian to discuss possibilities.
Stay safe and healthy; might be seeing you again later in 2021.
February 2021
Hi Christian,
Recovery is going well. I have no sciatic pain whatsoever. I actually walked around a Bass Pro Shop for an hour today without looking for a place to sit. The surgeon and his entire team are fantastic, and his facility is top notch. This was the best decision concerning my back I could have made."
November 2020
Hello Christian,
I just wanted to update you on my surgery and progress on the post-surgery recovery.
As you know I had the hip replacement surgery on Oct 29 with all the preliminary testing and consultation with the surgeon 3 days prior to surgery.
I'm happy to report everything went well. I was extremely satisfied with all facets of the process – administratively things ran as smoothly as possible. I was also very impressed with the surgeon and his team. Post-surgery I had Scott as my Physiotherapist, and he came to the house on 3 occasions to get me on the road to recovery.
The rehab continues to progress. I'm pleased that I have for the most part weaned myself off the pain meds and as I seem to be coping without full doses. If there is a follow-up Questionnaire that you wish for me to complete and return I would be most willing to do that. In the meantime, I will be recommending Timely Medical for hip replacement surgeries if and when I am asked by any friends, colleagues or associates of mine.
Again, thank you most kindly for making this process go as smoothly as it did.
October 2020
Hi Christian
My wife and I had a smooth and agreeable trip back to Ottawa on November 1/2. My recovery continues to go well. I'm sleeping better, walking pretty well without a walker or cane, and keeping up with the exercises that the physiotherapist gave me.
Thanks for making the whole experience such a good one. From the rapid response when I first contacted Timely, to the prompt call back from the surgeon, and our extended conversation about my situation/options/risks, to all the reassurance you gave me along the way when I asked about the surgeon's track record, border crossing, extra charges, hospital procedures re: insurance checks… you were always there to skillfully address my concerns.
The treatment I received was also top-notch. You've chosen a good bunch to work with. The surgeon, his staff, the Physiotherapist, the hospital, the hotel all worked together seamlessly. We realize that it was easy for us to deal with an unfamiliar system only because you have ironed out all the wrinkles for us.
Yours is the type of service that I hope I don't have to call upon too frequently, but if I do, I know that I'm in excellent hands.
Peter G. – Hip Replacement
September 2020
A note of thanks to Timely Medical. Rick at Timely Medical saved my life by getting me a "Timely" angioplasty at a dedicated cardiac hospital. It was the fastest, most professional and friendliest treatment and far exceeded my expectations. Thanks again to Rick and Timely Medical.
July 2019
Figures this picture was the best way to answer how I am doing. Probably not what the doctor ordered but in our first day in the Faroe Islands yesterday we did a 3 hour hike. Ended up being 2 hrs up and 1 hr down with muddy, uneven footing. No pain, a little swelling but all gone by morning with no drugs! Needless to say, all is going really well 🙂
Jeff W. (7 weeks after a Total Hip Replacement)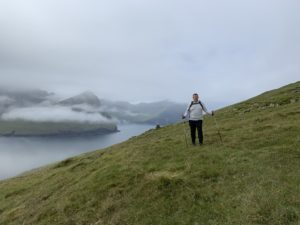 July 2019
Hi Guys,
Ken is doing great after Makoplasty surgery 5 months ago. Back to normal activities. As I mentioned he likes to surf behind wakeboat with grandkids! Thanks for making him better.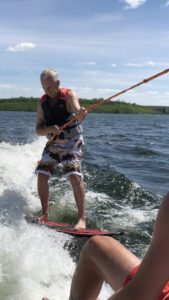 Sherry A.
Lloydminster, AB
March 2019
Hi Guys,
Just wanted to send you a picture of me back at work during the Coyotes game. I have been back with the Flames since mid January (2 months after surgery) and things are great. No pain when I stand and only minor discomfort after a long shift of walking. Still working on my skating. I have excellent range of motion. Mostly working on strengthening my quads and stretching. Hope you are well. I am very happy with how my recovery has gone. Can't wait for golf season to start. All the best.
Peter was discharged this morning. Thank you very much for facilitating a much more rapid surgery than we would have had in Canada. The surgeons and docs were excellent and the nurses were top notch, particularly Natalie and Jorden, Jordan, Devin in CCU and Shannon in PCCU. They were all very thorough. The coordination on the day prior to surgery and during the intake process on the morning of was stellar.
We will certainly recommend you to our friends and family in Canada and the US.
Peter & Lorraine M.
Calgary, AB
February 2019
Timely Medical Alternatives Inc. says it all.  We found out my wife had an extremely large tumor and were extremely frustrated by the time it took to have the situation analysed and a solution proposed in Canada.  As a result we contacted Rick at Timely who had options for us within a few days.  Within a week we had a medical review of the situation and a surgery date available within another 3 weeks.  We talked directly to the surgeon who was very professional and empathetic.  Rick then provided us with a lump sum price for all the work which was very reasonable.  We decided to go with the option from Timely who then also arranged for accomodations in their house extremely close to both the surgeon and the hospital.  The work was excellent, all staff treated us like gold, and the surgeon and oncologist backup were absolutely top notch.  Within 35 days after contacting Timely the operation was completed and my wife was well on the way to recovery.  This was also with Christmas in between.  2019 started off fabulously.  Thank you doesn't say enough.
December 2018
Vince & Norm are two recent clients of Timely Medical that had their knee's partially replaced utilizing the Makoplasty technique.  Norm, in white, is 76 & Norm is 81.  These photos were taken the same year that they had their surgeries done.  Here are their comments:
Hi Guys,
I thought you might enjoy these pictures that were taken this morning before our game.  As you can see Norm and I are on different teams. Unfortunately they don't put us on the same team very often. We play for an hour and fifteen minutes twice a week. My knee is working great, as are Norm's. He's the best player on the white team. Your surgeon's skills give us old guys a chance to relive our youth."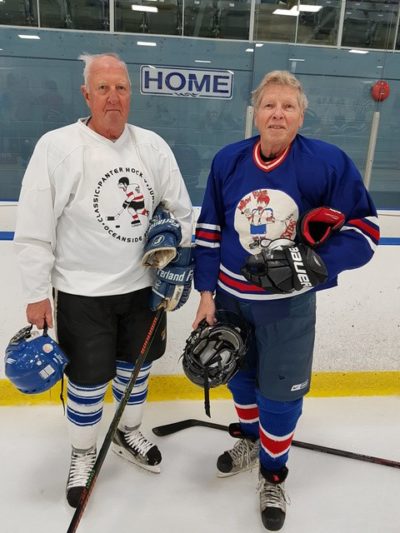 June 2017
Dear Rick and Christian,
I have been home from Phoenix now for almost two weeks.  I just want to let you know what a great service you are doing for so many Canadians.  Finding Timely, and of course you, saved my life.  After contacting you and thus setting this whole process in motion, it has been a great experience.  You recommended Dr. Kassman and his team in Phoenix and they couldn't have been better.
The first time I spoke with Dr. Kassman was when he called me from his home on Easter Sunday.  We had a long conversation.  I had sent my hip X-ray to him on Thursday prior and he sent me an email that said, "your left hip is very bad".  That put a smile on my face simply because even after me visiting the Alberta Hip & Knee Clinic, no one had said my hip is bad.  I knew it but they acted as though this was all quite normal.  I waited from July until February 23 for an appointment to see a doctor at the AHKC.  Even after I had a second X-ray in January and they called to say that I was urgent because of the rapid deteriorating, it was still another month before I had my consult with the doctor.  He told me it would be 6-9 months before I could have surgery.  Nobody jumps the queue, they told me, and yet the wait for the doctor appointment was pushed back.  My name is still on the wait list; I just want to see how long it would've been had I put my faith and trust in the Alberta system.
We have a boat in Campbell River and we travel there quite frequently, so it was that my husband Bob was checking the news on the Island when he saw the article about waitlists for surgeries and the mention of Timely.  I called and you returned my call almost immediately.  It was the first bit of good news I had had since my hip problems began.
When I spoke with Dr. Kassman and I checked their website, gathering all the information I could,  and you, Rick, told me that your wife had had her hip replaced by Dr. Kassman and had returned to work very quickly, I knew that this was the place for me.  I sent all my lab tests, X-rays, etc., to Dr. Kassman  and the surgery date was set for May 11.
The week before I left for Phoenix, my hip was rapidly incapacitating me.  Any further delay and I know I would've been confined to my bed and a wheelchair.  That's very scary.  I teach Jazzercise and own my franchise, I am very physically active, but here I was barely able to move and in constant severe pain.  Unable to sleep at night.  That is no way to live.  At my age (69), I don't have time to waste a year or two with a life like that.  Yet, AHKC still didn't call.
So, thanks to you, my husband and I travelled to Phoenix on May 8, and we prepared to have, what we called, our Desert Vacation.  We stayed at the Hilton Homewood Suites where we had a lovely handicapped suite which was close to the hospital.
Dr. Kassman is fabulous.  His whole team is great.  From the office staff to the hospital staff and surgical staff and, of course, to Scott, the physical therapist, everyone was so professional and so good to me.  The hospital is beautiful, there is nothing like it in Alberta or Canada.  I read the medical transcripts from my surgery and it is absolutely amazing what Dr. Kassman and the surgical team was able to do.  Like other testimonials I have read, I walked on the day of the surgery, I went home the next day with a walker, and I transitioned to a cane about 4 days later.  Scott came to our suite at the hotel and he worked his magic with me.  He also gave me a schedule of exercises to do when I returned home to Calgary.  Dr. Kassman showed my husband and I the X-ray of the new hip and it is a work of art.  I am so impressed.
Every day I do my exercises and I see improvement in my range of motion and my flexibility.  It really is amazing.  I dropped into a couple of my Jazzercise classes this past week, certainly not to teach the class but just to see everyone, and they were shocked when they saw me walk so easily into the class.  Many of them expected I would be in a wheelchair, or with crutches, or with a walker – that's what they have seen here in Calgary.
I have my life back.  My husband has his wife back.  This is big.
So, thank you.  Bob and I are now making plans for the summer, something I couldn't do before.  This hip is a precious gift.  We are heading to our boat on the west coast in two weeks and I am confident that I will be able to manage being on the boat and even climbing the ladder up to the upper helm.
Thank you so much.  This has meant so much to me and my family.
Take care,
Sincerely,
March 2017
Hello Team,
I just wanted to send you an email to thank you so very much for the surgery that you arranged for my mother on February 22nd of this year. She is moving about without pain now other than a little soreness from the surgery, but that is decreasing as the days go by. She's using a cane now but you can see the improvements every day.
My mother and brother couldn't say enough about the surgeon and hospital staff.  They used the car service you recommended and the driver was very kind and accommodating.  The physiotherapist visited her at my aunts house where she stayed – he was also very kind and professional.
I'm so happy that we contacted Timely Medical and didn't wait here for the operation. Again, thank you so much for all you did for my mom.
Sincerely,
January 2017
Happy New Year Timely Medical
Mom had an appointment with her local physiotherapist last week, who was extremely amazed at her progress. All she could keep saying was "amazing, amazing, amazing". At only 6 weeks post-op, mom was at a recovery level (range of motion, strength etc.) that the physio does not usually see in her clients until 6 months.  It was also the smallest incision scar she had ever seen
Her physiotherapist told her that if she ever needed to have her hip replaced, she would call Timely Medical Alternatives.
Mom has been walking inside, including stairs.  There has been snow, ice and unusually heavy winds.  In Vancouver they have even been ice skating on city streets! Yesterday was her first neighborhood walk in the frigid, fresh air with us (-5C).  Brrrrr!
We are very grateful to both of you for your professional care and skill! It is wonderful to see mom so mobile and not in excruciating pain.
Take care and have a great 2017!
Darlene (daughter of Jean)
September 2015
We wanted you to see the evidence at day 23:  first hike out and a relatively easy one (below the treeline as you can see).  The climb was about 800 feet and ~5 miles and everything worked perfectly and felt great!
Thanks again to all of you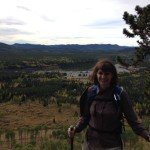 November 2015
Both my wife and I are extremely satisfied and very grateful for the service you provided us. While for us the dollar amount was high, what we got in exchange was priceless. We saved about 11 months of pain filled agony, abated only by a zombie induced drug filled haze. What good is money if your health is a wreck? Far and away the best use of money is to buy you good health. We not only got a new hip, we got our lives back. All who know Yvonne are amazed at her comeback. She looks and feels 10 years younger. If you have anyone wanting a second opinion, have them call me. This whole experience has been life changing.  I thank you for what you do. Keep up your excellent work.
August 2015
Dear Christian
Just wanted to let you know that we returned to Calgary uneventfully last Friday and my recovery continues to be smooth and rapid. Tomorrow will be two weeks post hip replacement surgery—I'm continuing with Scott's excellent program and was able to add some gym time on a stationary bike today. I saw a physiotherapist here in Calgary yesterday and she mentioned to a trainee "this is not your typical hip replacement".
We have many friends and colleagues who are equally surprised at how quickly I'm recovering (a phenomenon that seems to have occurred with other of your clients as well), and we've become quite the evangelists for Timely Medical and the surgeon. Thanks again for restoring my life and health!
Best
December 2016
In the late fall of 2016, I was increasingly troubled by pain associated with a failing hip. After proceeding along normal channels and meeting and speaking with various orthopedic surgeons, I quickly became aware that a long term delay – perhaps a year or more – was in front of me. It does not have to be acceptable to any individual who is active, outdoors, travel, and sports oriented to accept pain and fundamental lifestyle changes and constraints.
In my search for solutions I came in contact with "Timely Medical Alternatives" an organization in Vancouver. He fully outlined the services provided, costs related thereto, testimonials from other clients, and benefits and risks. He was fully forthcoming on all issues.
Thereafter I was put in in contact with a surgeon in Phoenix, who, with his surgical and support services, undertook a comprehensive assessment of my situation.
That assessment was thorough, complete in every way, demanding of all necessary reports and examinations necessary to fully understand me, my general state of health, and prospects for successful surgery.  All elements of the surgery – and risks and benefits associated therewith – were discussed. The surgeon contacted and shared information with my personal Physician.
I completed my thorough assessment of this opportunity and quickly determined to proceed. Final arrangements were completed with Rick and a surgery date, within a month, was set for Phoenix.
On arrival I completed several pre op examinations and met medical and support staff who would assist me through this process. This is a tight surgical and support team and, while operating with the highest professional approaches, was nonetheless supportive, friendly, engaging, and encouraging. It is clear that all enjoy working with each other and understood the value of engaging the patient.  It is a very calming environment.
Surgery was successful and the hospital facilities, staff, and services were very good in recovery. In just a few days I was back in my hotel and transported as required for follow up meetings with the surgeon. Physio staff attended at both the hospital and hotel.
Follow up continued after my return.
In all – a very positive experience and a lot of respect for some great people doing a great job.
I would be pleased to answer any questions any prospective joint replacement client may have about my experience.
December 2015
Hi Rick,
It may come as no surprise to you that we are very pleased with the outcome of our trip to Phoenix; nevertheless, Pru and I want to thank you for providing us with a viable option for her diseased knees. Yesterday, we received the itemized list of procedures and prices from the the hospital in Arizona, and were floored by the difference in the price the hospital quoted and the cost we incurred through you. Simply put, we could not have afforded the cost cited by the hospital.  You provide a very important alternative to us and to other Canadians who need medical or surgical treatments quickly.
Pru is doing well and people are amazed that she is walking, sometimes on her own, sometimes with a cane, sometimes with a walker, only three weeks after double knee Makoplasty. Her positive progress is a tribute first to the surgeon and his skill and, of course, to the notion of partial knee replacement that does much less damage to bone, muscle, and ligament. Also, we want to reinforce the surgeon's expertise and commitment to the welfare of his patients. His frequent contact by phone about Pru's knees gave us great confidence that he was a surgeon committed to his profession (even though in the summer we had not yet decided on pursuing this course of action.) As well, the OR nurse and other hospital staff assured us that he was an excellent surgeon and we were lucky to be in his hands. Rick, you've done a great job to get a great surgeon.
We also want to thank you  for putting us in touch with Ellie Gibson who picked us up at the Phoenix Airport and drove us to an Enterprise Rent a Car location in Glendale. The car rental there was half the price of a car rental at the airport. Ellie was friendly, efficient, and charming. Given the money we saved on our rental car, her modest fee to pick us up, drive Pru to an appointment with the surgeon, and drive us back to the airport when we left was well worth the money.
Thanks again,
May 2015
Just a quick note to let you know how I am doing.
I'm grateful for the referral that Rick Baker of Timely Medical provided and for your quick response in getting me in for the surgery on short notice.  My hip was deteriorating very quickly and I was at a point where I could no longer even sleep at night due to the pain.  It is now 4 weeks since the hip replacement – and I marvel at how well the recovery has gone.  I now have to be particularly careful because there is absolutely no pain in the hip and it is easy to forget myself and do something outside of the hip precautions that you provided.  My range of motion is much better than it has been for over a year and continues to improve.  Even the incision no longer bothers me unless I put real pressure on it.  Walking is no longer a chore – frankly when I came into the hospital for the surgery I could barely walk – even with a cane.
Your staff and the folks at the hospital, including Scott, Luce and Stephanie were all great – courteous and professional.  Thanks to all of them for the help!
The guidance that was provided to me in terms of recovery time was conservative in my case.  I was up with the walker the same day as the surgery (which I believe you try to do with all patients), released from hospital the following day – and really only used the walker for a part of that day.  I used a cane only for two more days – and then was fine without the cane.  I'd say I was walking without a limp within four or five days – and able to do 0.5 to 1.5 mile walks regularly.  I believe Scott's physio program was of great assistance as well – he was diligent and helped me find the right exercises to speed the recovery along.  I never did experience much swelling and there was no bruising to speak of.
While there was some atrophy of the right leg muscles due to under-use for the period prior to surgery, I'm working to recover that strength as quickly as I can.  I'm back on my bicycle, my wife and I do regular long walks and continue to progress with the physio.  I have signed up for several 75 to 100 mile bike rides later this summer – and plan to begin training this coming week.
Thanks again for all your help!!
March 2015
When, in September 2014, I learned I needed a quintuple heart bypass, I was shocked on a couple of levels. First, I didn't see my cardio-vascular crisis coming as I had been symptom free. Second, I was blindsided by the difficulty Canadians have in getting swift and certain dates with our talented surgeons. We often have to endure long waits for consultation, let alone essential surgery. We can often be "bumped" when a case deemed more urgent is given priority.
Rick Baker CEO of "Timely Medical Alternatives" has been a longtime champion for patients welfare in Canada.
I'm grateful I hooked up with Rick.  I have my son in Toronto, actor Dylan Trowbridge, to thank for finding "Timely Medical Alternatives", the Vancouver based service founded by Mr. Rick Baker. Within a week of learning about this service I was recuperating from my bypass in a renowned heart hospital. Off-pump surgery (where they don't stop the heart) was performed by a brilliant cardiac surgeon. Six months later I feel great, do a mile and a half treadmill most mornings and have my golf handicap back down to ten.
February 2015
Dear Rick,
Just a line to let you know that Joan, Andrew and I returned from Phoenix yesterday afternoon and to say thank you for the referral.
The surgeon you referred us to must be one of the foremost orthopedic surgeons in the USA and did an amazing job with Joan's knee replacement.
As you know his whole team is really first class and the hospital in Phoenix was everything you said it would be and more.
All the staff were extremely helpful and friendly and provided individual attention throughout.
Joan was out of the hospital in only two days and her recovery has gone extremely smoothly with no complications.
Scott, the physiotherapist was excellent and had Joan walking with a cane in no time.
So all-in-all everything could not have gone better and we are very grateful to you for steering us in this direction.
Regards,
October 2014
Dear Christian,
I am writing to express my appreciation for the service that "Timely Medical Alternatives" offers to Canadians.  As you are aware, I had been waiting for fourteen months to have a torn meniscus surgically repaired and the wait was beginning to have a negative impact on my overall health.  Upon contacting your office, you immediately began working with me to organize a consultation and surgery with an orthopedic surgeon at a clinic in the United States.  Throughout the process, you clearly provided information and promptly answered any questions I had in a supportive manner.
While at the private clinic, I was treated with kindness and respect by all staff.  My orthopedic surgeon and anesthetist attended to me in an exceptional manner.
I am rapidly recovering at home and look forward to returning to an active life style.  I would recommend "Timely Medical Alternatives" to others without hesitation.
With thanks,
July 2014
Good Afternoon Christian,
I wanted to take a few moments to thank you for coordinating my knee surgery. The experience exceeded my expectations for quality of care and attention to details. The following is a short description of my experience. You have my consent to use this information if you choose to include it on your website.
My wife and I arrived a half hour early for our pre op appointment the day before the planned surgery and were greeted with a friendly receptionist who took the appropriate information and required consent forms. I was immediately taken to have a blood test and blood pressure reading. It would have been helpful if I had brought along a copy of the medication that I am taking from my pharmacist but they were able to call and have the information faxed directly to them. After a short wait I was introduced to the surgeon who was very detailed in what I should expect with the surgery the next day. He was patient and answered all the questions clearly and frankly that I asked. He told me that I was a good candidate for the surgery and that I should expect a relatively quick recovery following and that I should have some physiotherapy to speed the recovery process. The last hurtle to get approved for the surgery was a ECG test that I passed easily. With that test done I was asked to arrive by 6:30 am the next day for my 7:00 am surgery. We arrived early the day of the surgery and were greeted with the same professional and warm experience. Just before the surgery the doctor came to speak to me and described what I should expect and to sign the final consent forms. The next person I met was the anesthesiologist who recommend that I have just the lower part of my body frozen to which I agreed. Moments later I was whisked to the operating room where the procedure would begin. Even though I had opted not to have a general anesthesia I was quite drowsy from the sedative I was given and dozed off during the procedure. The next thing I knew was that I was awake still in the operating room and the doctor was explaining how the procedure was very successful and that I should have a quick recovery. From there I was brought to the recovery room where I stayed under constant observation by a nurse until 10:30 in the morning when I was discharged. Final instructions before leaving included an emergency phone number for 24 hour care and that I should expect a phone call this evening and the following morning to see how I'm doing. Both of which they did exactly as described. A quick but somewhat painful cab ride back to our hotel. Back at the hotel they were wonderful by loaning me a wheel chair which came in handy for the next day and a half. 36 hours after my surgery I was able to walk around the hotel with the aid of a cane and just minor pain. Two days after my surgery my wife and I returned home to Toronto. As I write this message it is four days since my surgery and I can walk without pain and without a cane for short distances. I still have swelling and stiffness in my knee but I have already made significant progress toward recovery.
Just two months almost to the day from when I injured my knee I have had the required surgery. Thanks to you and the staff at the surgical centre I expect a full and quick recovery and I can now be sure that my planned trip to Ireland to play golf in seven weeks can still be on track.
Best regards,
June 2014
As a physically active 56 year old, it was quite distressing to develop osteo-arthritis in both hips, eventually progressing to end-stage OA in one hip, with moderate OA in the other. The orthopedic surgeon in BC was sympathetic when I hobbled into his office, but couldn't guarantee surgery earlier than 6-8 months. Friends referred me to Rick Baker at Timely Medical who gave me details of 2 different surgical options in the US and after doing my own research, I opted for a bilateral (both hips at once) anterior total hip replacement in Sioux Falls, South Dakota. Once the surgeon received my medical documentation, surgery was scheduled 2 weeks later.
From the moment I arrived at the airport, all was organized and taken care of. The doctors, nurses and staff at the clinic and hospital were kind, supportive and attentive to my every concern. Their professional, caring attitude and expertise gave me great confidence at every stage of the process. The hospital itself was furnished in the style of an attractive hotel, with a large private room my husband comfortably shared in the nights after surgery.
While major surgery is never something to look forward to, Timely Medical and the professionals in Sioux Falls made the whole experience a positive one. I am very grateful for their help in getting the treatment I needed so I can now get on with my life.
May 2014
Hi Rick
I made it back home today, the surgery went really well. The surgeon and all of the staff have been by far the most incredible group of people I have ever encounterd in a medical environment. The service at his office and at the Surgical Centre was extremely professional. I would highly recommend this service to anyone.
January 2014
A note of thanks to Timely Medical Alternatives.  They saved my life by getting me a "timely" angioplasty at an excellent heart hospital.  It was the fastest, most professional and friendliest treatment.  Thanks again to Rick and Timely Medical Alternatives.
February 2013
Hi Rick
Hope is well. Just a quick note to let you know that I am now home, doing quite fantastic. I feel like a million dollars with the relief from the pain from my former arthritic shoulder. The surgeon and his team were unbelievably great. The post-operatic care from the nurses were also more than first-rate. Mike, Barb, Gina and everyone else on the nursing team are to be most highly commended. And the physiotherapist, who was extremely busy, made a house call at 10 p.m. at the Center Inn before we left for Canada!
Thanks again and I will be happy to talk to any prospective patients who are contemplating surgery.
Cheers
January 2013
Dear Rick,
I wanted to wait until my 3 month period had passed to write you and say how thankful I am for Timely Medical Alternatives, now that I have completely recovered.
To abandon the "free" medical plan we have in Nova Scotia and be willing to spend the money we did on a hip replacement was a big step for us.
I want you to know how much I appreciated the call from your vacation time in Hawaii, due to administrative problems in the states. You took control and handled the situation immediately.
Your choice of facility and specialists made the experience as easy as it could have been. The hospital administration were proficient and friendly; the nurses – wonderful; Mr Rice, the physiotherapist was exceptional.
Thank you once again,
Rick had helped me find a top notch surgeon in Oklahoma. As a frustrated Ontarian, it was a pleasure knowing that someone like Rick is out there to advocate on behalf of Canadians needing surgery now, not when the government has time or room. Rick is trustworthy and respectful. Don't live in pain waiting for c19 restrictions to end. These folks are the alternative.
I am very very thankful to Rick Baker for instantly putting me in touch with the best spine surgeon. I was in great distress and pain and got their reference from a friend. I called the number and Rick picked up and talked, I had the images ready which I courier to him the same day. Next day I got the approximate cost from them and they put me in touch directly with the surgeons office. Thereafter I was directly in touch with the surgeon's office and I went under the surgeon's knife in 3-4 weeks time. I am now recovering very will pain free, 2 months post surgery. Rick or his son did not demand a cent from me, they get paid by the clinic. I thank the Bakers for their "Timely" assistance.
My wife found Timely Medical while doing internet search for hip replacement in USA. After our initial contact with Christian Baker we received all the information we needed to arrange surgery with Dr KASSMAN. After sending the appropriate medical information to Timely Medical we received an email and then a phone consultation with Dr KASSMAN. Within 6 weeks my wife had surgery on her hip. Her recovery has been amazing - up and walking within 24 hours at the hospital, transitioned to a cane within 5 days under the supervision of an excellent physio, Dillon Harris. The whole experience was smooth and now my wife , who is almost 2 months post-op, walks with no cane and most importantly no pain. Her quality of retired life will only get better as her leg becomes stronger. THANKS to Timely Medical - do not hesitate to contact them.
Outstanding experience with Timely Medical. Within two weeks, they arranged my (successful) surgery with an excellent surgeon. Support from my initial outreach to long after my return home was seamless and thoughtful.
I had a excellent experience with Timely Medical for knee replacement surgery. All of the logistics were handled seamlessly by Timely Medical and the knee replacement surgery was a success. I highly recommend Timely Medical.
It was a pleasure dealing with Rick & Christian Baker at Timely Medical. They efficiently answered all of my questions. They were able to expedite my hip replacement surgery in less than 3 weeks with an orthopedic surgeon in Phoenix, AZ. I am so thankful to have found Timely and get my much needed surgery so quickly. Five star service all the way. Thanks again....Ina in Calgary, Alberta
The testimonials on this page are factual and freely given. We will be pleased to put any prospective clients in touch with anyone posting a testimonial on our website. Surgical results vary from patient to patient, however, depending on factors such as age, physical fitness, or other complicating medical conditions. For this reason, prospective clients should not necessarily assume that they will have comparable surgical outcomes.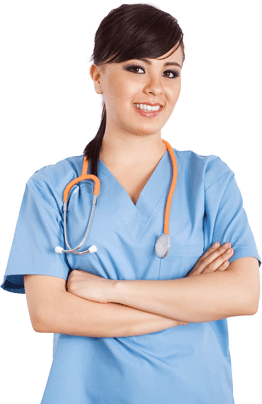 We are always happy to get feedback
from our valued customers.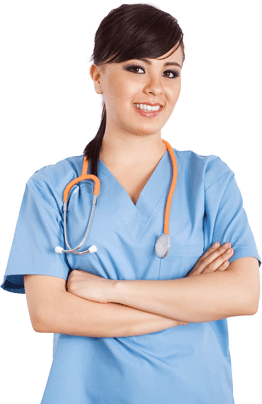 We are always happy to get feedback from our valued customers.