Knee Replacement
In Need of Knee Replacement, Knee Arthroscopy or Meniscus Repair?
Ask countless Canadians who suffer from a torn meniscus, damaged or missing knee cartilage or severe pain and swelling in their knees, and they'll tell you that getting treatment or even a full knee replacement surgery within the Canadian healthcare system is a nightmare.
Many patients report waiting many months just to meet in consultation with an orthopedic surgeon, only to be told that they don't qualify for knee replacement because their pain is supposedly not sufficiently severe.
The reason orthopedic knee surgeons in Canada might do this is because they know the reality of Canadian healthcare, which is that resources are scarce and waiting times are unreasonably long. But knee pain can significantly reduce your ability to walk properly and bend your knees, causing severe discomfort in your legs and also disrupt your lifestyle.
For Canadians who require knee replacement or a knee arthroscopy, waiting for help in Canada can make you feel like a prisoner in your own home. Timely Medical Alternatives can help by connecting you to different surgeons across Canada and the U.S. so that your pain goes away fast.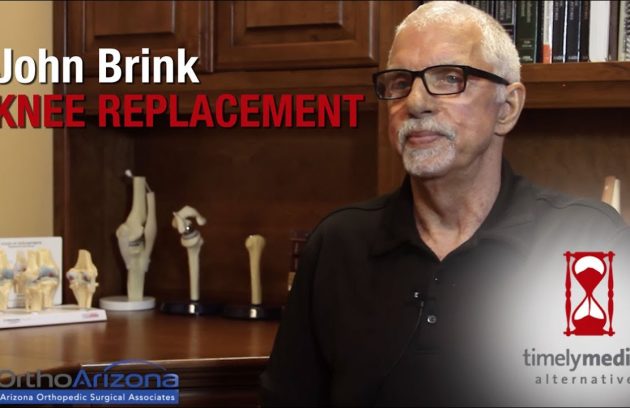 We help you find the private medical services that you need - fast.
Expedite Your Knee Replacement Surgery With Timely Medical
Knee replacement surgeries are necessary for many Canadians, but relieving pain in a timely fashion is a challenge that too many patients encounter.
Timely Medical Alternatives is able to facilitate telephone consultations between the patient and an orthopedic surgeon within 48 hours of receiving x-rays. From that point, if the patient and surgeon agree that a knee replacement is the appropriate course of action, surgery can be arranged within 3-4 weeks.
MAKO Robotically Assisted Knee Replacements
Timely Medical is proud to offer MAKO robotically assisted joint replacements to our clients. According to the Cleveland Clinic, this state-of-the-art technology offers improved accuracy and precision when placing the implant into the patient.  Robotically assisted surgeries also require smaller incisions than traditional surgeries, and have been shown to have faster recovery times
Most patients will be up and walking only 1-2 hours after surgery, and transitioning off walking aids in the first 5-7 days.
The Benefits of MAKOplasty®
When you undergo joint replacement surgery, you face the typical surgical risks as well as those risks that are specific to the total hip replacement, partial knee replacement or total knee replacement procedure.
Today, we have the benefit of advanced surgical technology to help reduce those risks and improve patient outcomes.
The Mako® robotic-arm assisted joint replacement system leverages state-of-the-art electronic technology to help your surgeon prepare for and perform these complex procedures.
How Does Robotic-Assisted Joint Replacement Work?
When you and your orthopedic surgeon decide to proceed with a Mako® joint replacement procedure, you will be sent for a CT (computed tomography) scan. The surgeon will upload the CT scan data to the Mako® software to create a dynamic 3D model of the joint. This allows the surgeon to analyze the bones and soft tissues and develop a detailed surgical plan.
On the day of your procedure, the surgeon will first prepare the area by carefully removing the diseased bone and preserving healthy tissue. The surgeon then guides the Mako® robotic arm to position the prosthetic implant. Guided by the surgical plan, the robotic arm provides precise positioning and stability to help guide the implant into place.
Why Is Robotic-Assisted Joint Replacement Better?
Although the risk is minimal, hip and knee replacements can fail for several reasons, including dislocation, infection, loosening and mechanical problems with the implant itself.
When performed in the traditional way – without robotic assistance – hip and knee implants are most prone to loosening. In other words, the implant detaches from the bone.
When performed using robotic-assisted technology, the failure rate declines significantly, as does the need for revision surgery. This significant improvement in patient outcomes is attributed to the precision with which the Mako® technology positions the implant.
This approach to joint replacement also allows the surgeon to preserve as much of your healthy bone tissue as possible, an important factor if revision is ever necessary.
Finally, thanks to the CT-derived surgical simulation, your surgeon can position your implant in a way that most closely mimics your natural movement patterns. This helps improve the rehab process and minimizes orthopedic stress on your body. You will also have a more natural gait than you might otherwise experience without the Mako® technology.
Knee Replacement Surgery Wait Times in Canada
Statistics demonstrate that Canadian patients suffer from unfairly long wait times for knee replacement. Canada's national healthcare system unofficially caps a "reasonable" maximum wait time for knee-replacement surgery at 26 weeks, but in five provinces, fewer than 80% of patients get to the operating room for their knee replacement within this timeline. The national average is also below 80%.
Woefully, four provinces see fewer than 70% of their patients meet this benchmark, including B.C., which has the second-lowest score in the country. Only 47% of prospective patients for full knee replacement in British Columbia receive their treatment within the federal government's target of 26 weeks.
On top of all this, 26 weeks is arguably still a long time to be waiting when you are suffering from severe knee pain. When you need knee replacement, you deserve faster and better treatment than what your monopolistic healthcare system can provide you.
Knee Replacement Surgery – FAQ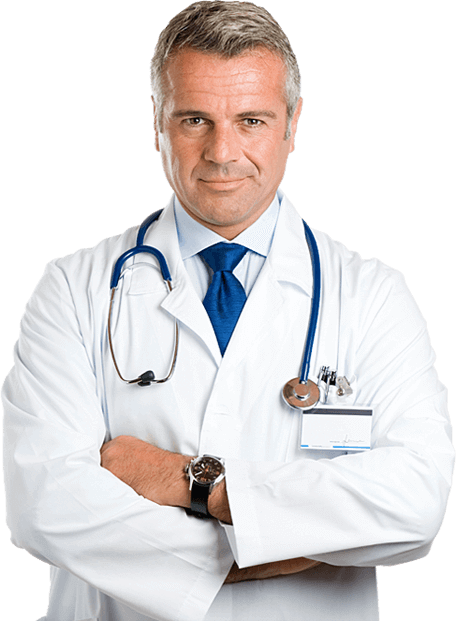 High Patient Satisfaction & Surgical Quality
Since 2003, Timely Medical Alternatives has been developing a network of over 20 facilities throughout Canada & the U.S., to help our clients access timely surgery at affordable prices. We are able to negotiate discounts of up to 80% off usual and customary hospital pricing, while still maintaining high patient satisfaction & surgical quality.